Subsea Oil & Gas
The Need For Digitalization
Against the current landscape of growing demand for offshore oil and gas, the industry needs to increase production from existing fields. However, outdated processes across the industry as well as reduced numbers of personnel, pose a threat to the successful execution of that goal. Subsea oil and gas operations face a further layer of challenges, including complex infrastructure, data fragmentation, and maintenance of asset integrity.
Advanced digital software systems provide a lifeline and without them, the industry faces reduced production, higher costs and increased risk. This is where Enaimco steps in, providing a holistic solution for the subsea sector and the wider energy industry. We are leading the way on developing  digital solutions that support subsea operations, enabling quicker, better data-driven decisions which increase efficiency, reduce risk and support the journey to net zero. Put simply, we help drive efficiency and sustainability in a multi-billion-dollar industry.
Streamline Information Management:
We enable you to streamline information management in subsea operations. Our intuitive software eliminates data hunting and verification, providing instant access to critical and accurate information. Teams no longer have to undertake time-consuming tasks and can make quick, informed decisions in real time.
Enhance Asset Integrity Management:
Efficiently managing subsea asset integrity is our priority. Our software equips you with powerful tools to monitor, assess and maintain infrastructure health. By identifying anomalies and mitigating risks, you can extend component lifetimes and optimize operating costs.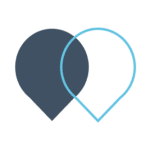 Efficient Collaboration and Communication:
We enable seamless collaboration within a 3D model, eliminating duplicated work efforts and maximizing productivity. Our software empowers teams to work together effortlessly, leveraging a unified platform for efficient problem-solving and decision-making.
Designed by Engineers, for Engineers:
Enaimco's software is meticulously crafted by engineers who understand the unique challenges of subsea operations. Our solution is purpose-built to meet the specific needs of engineers working in the field. Our engineer-centric software enables teams to streamline anomaly management, track progress and demonstrate equipment integrity.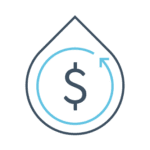 Maximize ROI and Sustainability:
Our intelligent software is designed to optimize asset performance, increase profitability and reduce environmental impact. It enables the leveraging data-driven insights and advanced analytics for informed decision-making. By reducing IRM vessel duration, lowering greenhouse gas emissions and maximizing return on investment, you can achieve both financial success and sustainable practices.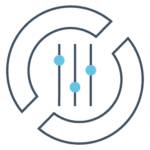 Customized for You:
We offer tailored solutions that fit your unique work processes. We bring your workflows into the integrated digital platform, automating tasks and reducing time consuming, repetitive activities so that teams experience a streamlined and optimized work environment that maximizes productivity and delivers results.